Welcome to St Michael's Catholic Primary School Daceyville' website. By exploring these pages you will preview our vibrant and contemporary Catholic learning community. Should you wish to experience the school in depth, please email the school through info@stmdaceyville.catholic.edu.au or call on (02) 9344 8512 to make a booking to join one of our many learning walks throughout the year.
St Michael's is a co-educational primary school in a peaceful, parkland setting. We welcome enrolments from families working in many of the local institutions – UNSW, Prince of Wales Hospital, Westfield Eastgardens and the Sydney Airport.
St Michael's is committed to promoting the good in every child and supporting their development as a whole person, assisting them to grow intellectually, spiritually, socially and emotionally.
St Michael's pastoral care programs focus on building relationships across the community and helping students to communicate openly, solve problems and become more resilient.
St Michael's is on the cusp of a new era as it expands into a double stream school. The significant part of this development is the new architecturally designed learning spaces, ready to prepare your child for the future
Mr Geoffrey Carey
Principal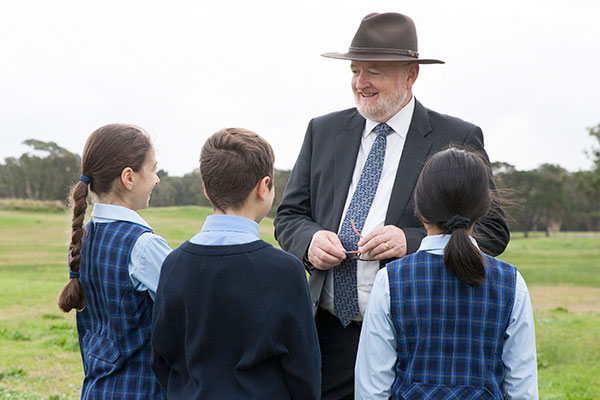 Proudly Part of the Community of Sydney Catholic Schools
Our school is part of a system of over 150 low-fee Catholic schools in the Sydney Archdiocese.
Sydney Catholic Schools are thriving Catholic communities that ignite a love of Christ through excellent teaching and learning to empower students to reach their full potential.